Our Flower & Gift Shop
Shop Now
Our Staff
Our staff's commitment to you

Our staff is committed to providing support, compassion, information, and direction as needed to all members of our community, their families, and friends who are dealing with loss and grief.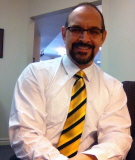 J. E. (John) O'Dacre, AMS
Owner, President, Managing Director
odacrefamily@gmail.com
As a youngster growing up in Pembroke, Ontario, I felt an inner calling to become a Funeral Director. Even as a seven year old boy, I'd watch the funeral processions head up Trafalgar Road en route to the cemetery. I attended many wakes and funerals in the 1970's; funerals of my aunts, uncles, and my grandmother. It was while in attendance at these events, that the true seeds were planted.

There was something about this profession, something special, something worthwhile, that I didn't notice in other vocations. I admired the role of the funeral director, i admired the way they helped families calmly through some of the saddest times of life.
I too, wanted to be that person... the undertaker, the person who was the calm in the storm.

As my life journey continued, I put things on hold for many years, even though high school friends I knew were encouraging me to enter the funeral service profession. When I turned twenty, I got involved in other pursuits; namely broadcast journalism, before settling somewhat into a career in health care.

Time and experience in these disciplines proved to be essential links to my TRUE passion, as I was able to develop outstanding interpersonal relations and communication skills.

Moreover, my final years employed in a palliative care setting, enabled me to develop a sincere, compassionate, and empathetic approach in dealing with patients and their families.

My desire and passion for the mortuary profession continued to grow with an even greater intensity. As a result, by my mid thirties, I approached my wife, calmly and assertively stating I was leaving health care to return to college full time to pursue a life-long dream of becoming a funeral director. It was by no accident that the Lord had taken the O'Dacre family to the state of Florida, where I enrolled in the Associate Degree in Mortuary Science program at Miami Dade College, in Miami.

I consider myself privileged to have graduated from one of the top funeral service schools in North America. In addition, I feel duly fortunate to have served my internship at Boyd's Family Funeral Homes in Hollywood, Florida, which evolved into a full time position for four years.

I was there that I met Adonis "Don" Boyd, a fine, kind man, who became my mentor. I was inspired as Don, his wife Kathy and their sons Patrick and Larry, successfully operated a 500 call funeral home yet still managed to treat their staff, and the families they served .... like family.

My years of service at Boyd's were both challenging and rewarding; the perfect training ground for a new graduate. Eventually however, the hills of Virginia would beckon; and we found ourselves relocating to Virginia, where I accepted a position as licensed funeral director/embalmer with Covenant Funeral Service.

I immensely enjoyed working for Covenant, as it seemed my passion and intensity matched perfectly with the high quality service attitude of my employer.

A true Canadian at heart, I returned home to Canada in the spring of 2004.

Little did I know that God was ordering my steps by orchestrating the events in my life, on my return to Ontario.

By the fall of 2006, I would see my life and career change forever.

It all began with a simple classified ad which I had read in the October 2006 issue of the Canadian Funeral Director. Nonchalantly, I said to my wife, "Honey! Look at this advertisement about a funeral home for sale in Perth!"

....and the rest, as they say, is history!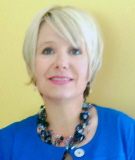 Janey L. O'Dacre RN, BSN
Administrative Assistant
Born and raised in Pembroke, Ontario, Janey would have been the girl voted least likely to move from the Ottawa Valley, or marry a man who was a Funeral Director. She learned very quickly that, when it comes to life, the Lord has a sense of humour!

Janey sees life as a series of adventures, and she is grateful for the numerous adventures which she has experienced.

She, John, and their children have had the unique opportunity to live, work and play in several different locations in Hollywood, Florida, Charlottesville, and Fredericksburg, Virginia, Pembroke, Ontario, and most recently Perth, Ontario. Along the way, Janey is thankful for all the wonderful people who helped create such great memories.

Over the last 5 years, Janey has enjoyed her role as the Administrative Assistant of the O'Dacre Family Funeral Home, while still balancing her roles as a caring wife, mom, and casual Registered Nurse at the GWM Hospital. She is grateful for the acceptance she and her family have received from Perth, Lanark, and the surrounding communities.

For Janey, spare time is at a premium, although she still carves out some time for herself to pursue her favourite hobbies which include; reading, journaling, kayaking, walking, and volunteering for pro-life causes.